This week, we are proud to feature an interview with Timothy Hatfield, outgoing Board Chair at Project Access NOW. Thank you, Timothy, for your exceptional service!
–
Timothy Hatfield, FY20 Board Chair
Could you tell me a little about yourself?  
I am a healthcare attorney at Stoel Rives LLP. Prior to that, I worked at a healthcare consulting firm. I have been deeply involved in the corporate side of healthcare, and the regulation of healthcare, for most of my career.
I love working in healthcare – it is the most complex, ever-changing, and important thing that is happening in our economy. I love the fact that there is always something new to learn, and there are always complex questions to solve. I love the fact that it is on the top of so many people's minds and affects all our everyday lives. Healthcare dominates so much of our political and personal lives, it is a privilege to have an impact. I always knew I wanted to be involved in the healthcare industry.
In my personal life, I am an avid runner, skier, and backpacker. I am also the proud father of a three-year-old and have greatly enjoyed taking family camping trips.
Why did you choose to serve on the Project Access NOW board?
I really care about healthcare access. That is where I spend most of my time and energy. When I moved to Portland from New York, I knew I wanted to be involved on the ground with my new community. Project Access NOW touches so many aspects of the healthcare delivery system. It works with providers who are on the ground delivering healthcare, and it is rooted in access for underserved communities. Project Access NOW plays an important role as a convener at the critical intersections of our healthcare system.
Tell me about an aspect of Project Access NOW of which you are most proud?
I am continually impressed by the Project Access NOW staff. The organizational culture is so strong. During the last decade of change – with the upheaval in the healthcare industry and the fundamental changes in the ways healthcare is delivered – Project Access NOW has worked to stay relevant and pitch in where they are most needed. Now, with COVID-19, Project Access NOW staff have again showed how they can really step up for our community.
–
–
How has your work changed in 2020?
Our current systems are tenuous. This year has made all of us become aware of the things we once took for granted and never gave a second thought. However, I have welcomed some of the systemic changes COVID-19 has forced upon us. Hopefully, there is a silver lining. We still have a long way to go to overcome the big challenges. Hopefully, we are gaining a lot of perspective about what is truly important.
What keeps you motivated, especially during this tough year?
Again, I have to say it is the Project Access NOW staff. They really care, and it is infectious. It is easy to care about Project Access NOW and want to aid the staff with their work. They care so deeply, and that feels rewarding.
---
---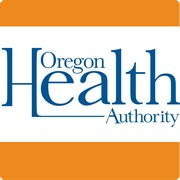 TODAY AT 12:30 PM – Oregon COVID-19 Data Q&A
Live at: www.facebook.com/OregonHealthAuthority
Many of you have been following Oregon's COVID-19 data closely and have asked us some great questions about it.
Wednesday, July 15 you can have your questions answered by data experts directly. At 12:30 p.m. on OHA Facebook page for a live Q&A on COVID-19 data.
Muchos de ustedes han estado siguiendo los datos de COVID-19 que se reportan en Oregon y nos han hecho algunas buenas preguntas al respecto. El miércoles 15 de julio, nuestros expertos de los datos van a responder a sus preguntas directamente. Acompáñenos a las 12:30 p.m. PDT aquí en OHA en Español, para recibir respuestas a sus preguntas en vivo sobre los datos de COVID-19.

---
Contact Tracing: Answering the Call
Contact tracing means calling people who may have been exposed to someone who has tested positive for COVID-19 to provide guidance and support. It's a key tool for preventing the spread of the COVID-19 virus. In Oregon, local public health authorities use contact tracing to prevent the spread of many types of diseases, like measles.
More at: www.youtube.com/user/healthoregon
El rastreo de contacto significa llamar a personas que podrían haber estado expuestas a alguien que resultó positivo con COVID-19 para guiarlas y apoyarlas. Es una herramienta clave para prevenir la propagación del virus de COVID-19. En Oregon, los departamentos locales de salud pública usan el rastreo de contacto para prevenir la propagación de muchos tipos de enfermedades, como el sarampión.
---
Stay Safe. Stay Healthy. Mask up!
–
From,
All of us at Project Access NOW